Adrienne Borrie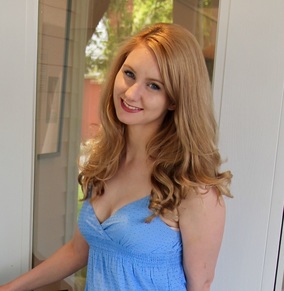 Current Field: PhD Student in Clinical Pharmacology
Favourite Original Kids Show: The See Saw Tree


Current Job and Employer
I am currently a PhD student in the Clinical Pharmacology program at the University of Western Ontario. I study cancer research and my project focuses on how to make chemotherapy safer and more effective for patients with breast cancer.

What is one of your favourite Original Kids Memories?
My mom, Nancy Borrie, was an active volunteer with Original Kids while my sisters and I were in the company. She was a phenomenal stage manager. I remember her always being well prepared for rehearsal with an organized stage manager binder and homemade treats for everyone. She sewed the loveliest golden gown for me when I was Cinderella in Into The Woods. I'll never forget how much care she took in creating costumes and helping out in whatever way that she could.
---
How did Original Kids impact you to where you are today?
I'm grateful to have had shared the experience of Original Kids with my family. My mom, Nancy, was stage manager to many Original Kids over the years, and some people may remember her truly amazing cookies. Dana and Jackie were both such talented girls then and have grown into even more gifted young women today. My dad and grandparents were always enthusiastic and supportive audience members.

What lessons did you take from Original Kids that you feel are still applied in your daily occupation?
A large part of my job as a scientist is translating the newest research findings to the general public in a way that isn't intimidating or too difficult to understand. I feel that learning to engage your audience, something that no doubt began at Original Kids, is an important skill in the process of knowledge translation. ​

An Original Kids Show Moment
The See Saw Tree was a play that I acted in with my two sisters, Dana and Jackie. My mom, Nancy, was the stage manager for the show, and Dave Conron, who was one of my favourite directors, directed it. My grandfather had been a cabinetmaker by trade and he generously created a tree as part of the set. I've always been close to my family and I love them so much, so this show is the happiest memory for me.​
"
Happy Anniversary and all the best to the Original Kids Theatre Company! ​
"